After reading Mary Jo Foley's article on ZDNet, I thought that I would give OfficeLive a try. Of course, my first experience was not all that impressive.
At first, I went to the site using FireFox and here is what I got:

OK, here is the first thing I saw as OfficeLive's biggest limitation–You have to use IE in order to use it. Whereas for Google Doc, you can pretty much use any modern browsers.
So I fired up an instance of IE and went to the same URL. After a few steps into my registration process, I got this error message: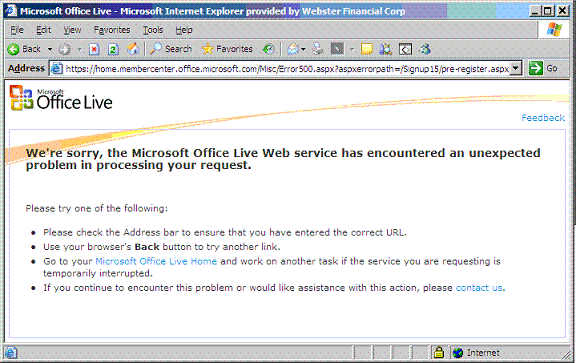 OK, I guess it is really not for prime time yet…