I got an iWay 350c portable GPS a little more than a month ago. And after using it for a while, I really started to enjoy all the functionalities this little device provides. Before I purchased it, I read some online reviews which criticized certain aspects of the design. But as it turned out, most of these complaints were due to user errors. I will discuss these in details later.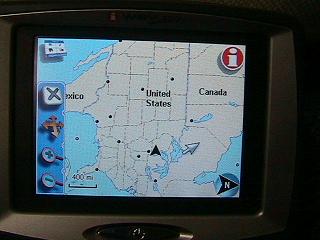 This device is compact (3.5 inch screen), and has a bright LED back-lit screen. For the most part, it is very accurate (a position error indicator can show you what is the current error margin), and most of the time, the navigation error stayed within 75 feet. When WAAS signal is detected, the accuracy can be as high as 20 feet. The internal battery lasts for a long time (claimed to be 14 hours), and it charges fast when using the cigarette lighter adapter (typically gets fully charged within 2 hours). You can get most of the specs from its manufacturer's website, I will use this space to correct some misconception people had (some reviews on other websites).
The first complaint I read about is that the computer can't recognize its internal hard drive or the SD card. I had this issue as well when I first got this device, after some investigation, I found out that you will need to turn off the stand by mode for it to communicate successfully with your PC (see picture below).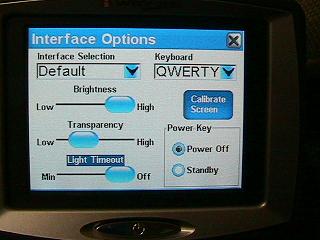 This is clearly an oversight of the manufacture, because such information is nowhere to be found in the manual. After figuring this out, copying files between the device and a computer becomes as easy as drag and drop.
Another complaint is the accuracy of this device. The accuracy is determined by the reception of the GPS signal. While this may have something to do with the design, it is mostly affected by other factors (e.g. your location, whether WAAS signal is present). You can view the current accuracy of the system by turning on "Pos Error" from the overlay data section.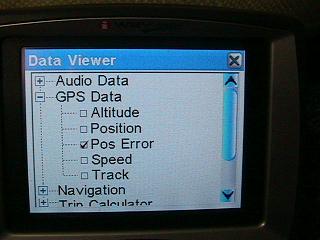 Also, this device can play MP3 and route its navigation voice through your FM radio. The transmission power is very low (to reduce interference with other devices), but it is pretty good when tested in my two cars (one has a front antenna and one has a rear antenna). The internal micro drive provides only about 25 MBs of free space for playing MP3s, you will definitely need to purchase an SD card if you have lots of songs to play. I used a 512 MB SD card for music play back and it turned out to be quite pleasant.