In yesterday's post, I listed all the components I used in my new rig. Here are some of the pictures I took while building it: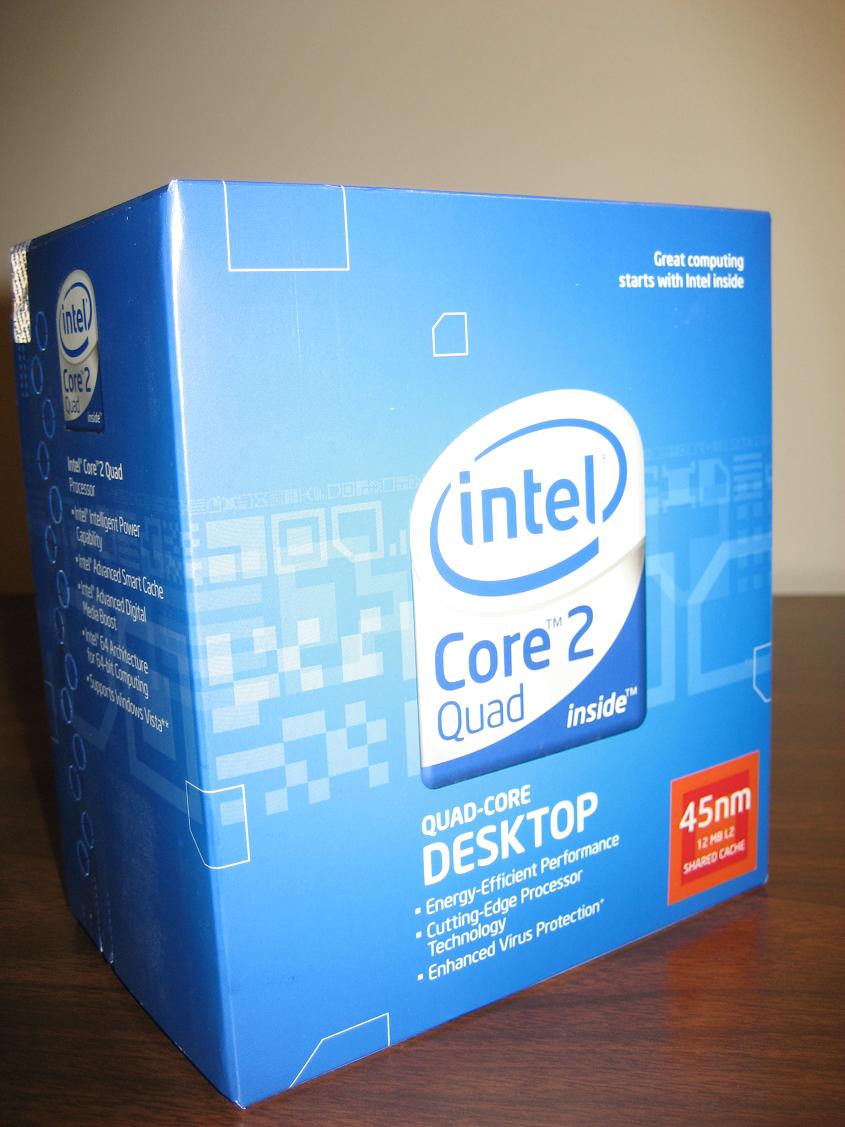 Q9450 Retail Box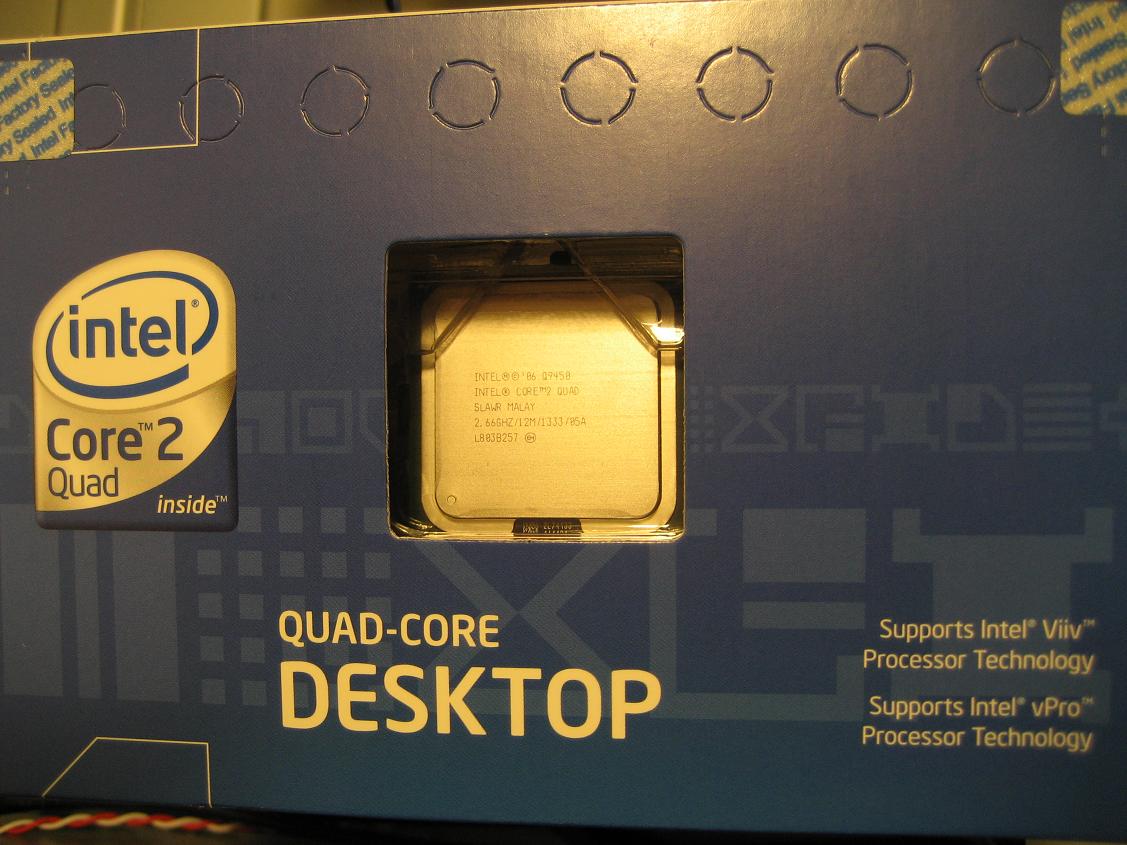 Q9450 Retail Box (Top)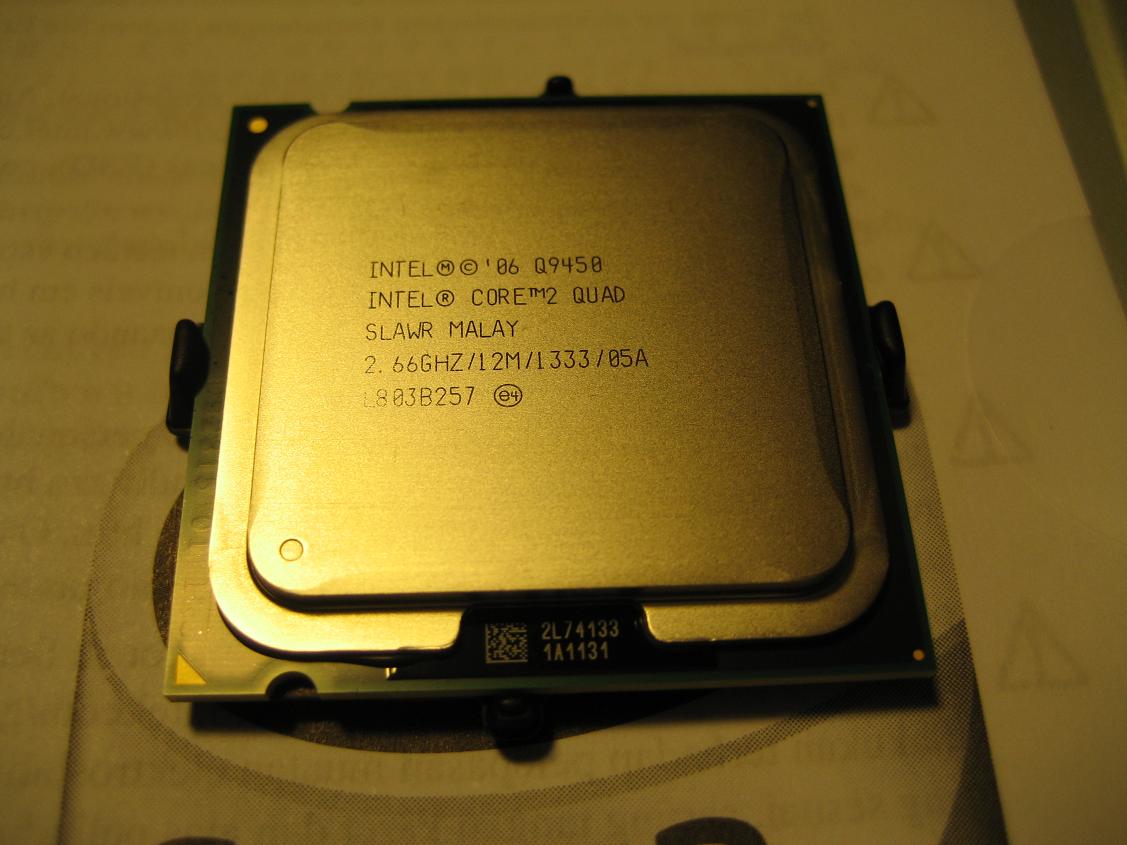 Intel Q9450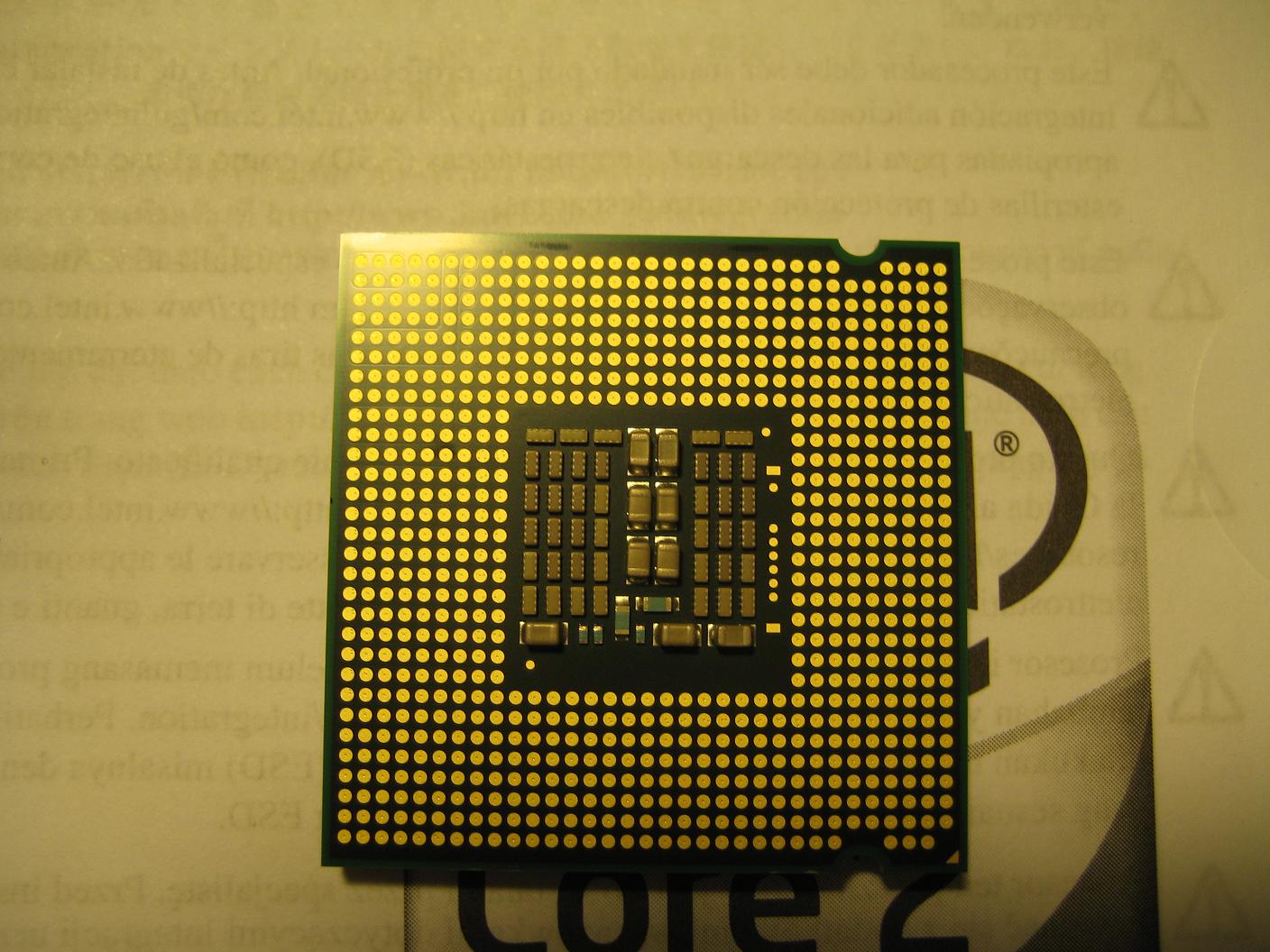 Intel Q9450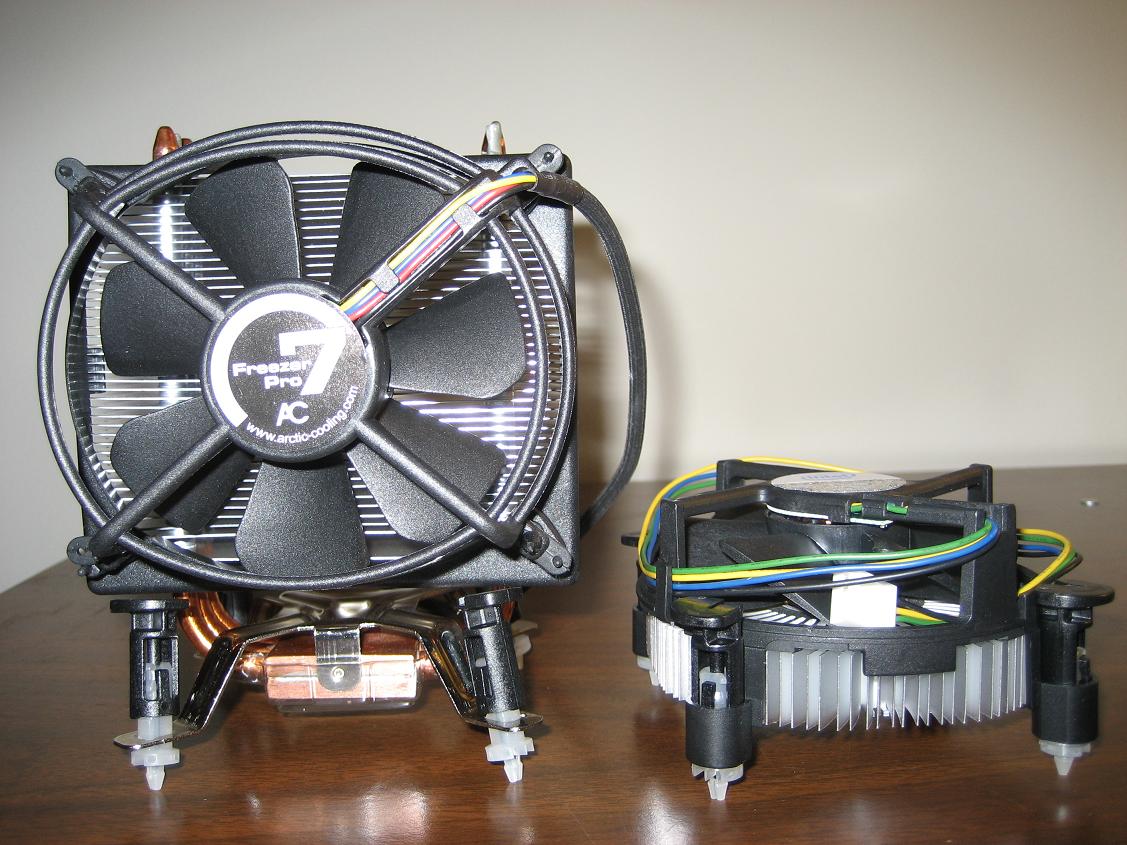 Arctic Cooling Freezer 7 Pro Versus Stock HS
I cannot believe how small the stock cooler is. It's barely the height of Freezer 7 Pro's bottom heat pipe (and Freezer 7 Pro can only be considered as an average cooling solution)! Intel's new High-K 45nm process lowered the overall processor heat dissapation significantly, so it's not surprising that the heat sink of this new chip is smaller than previous ones.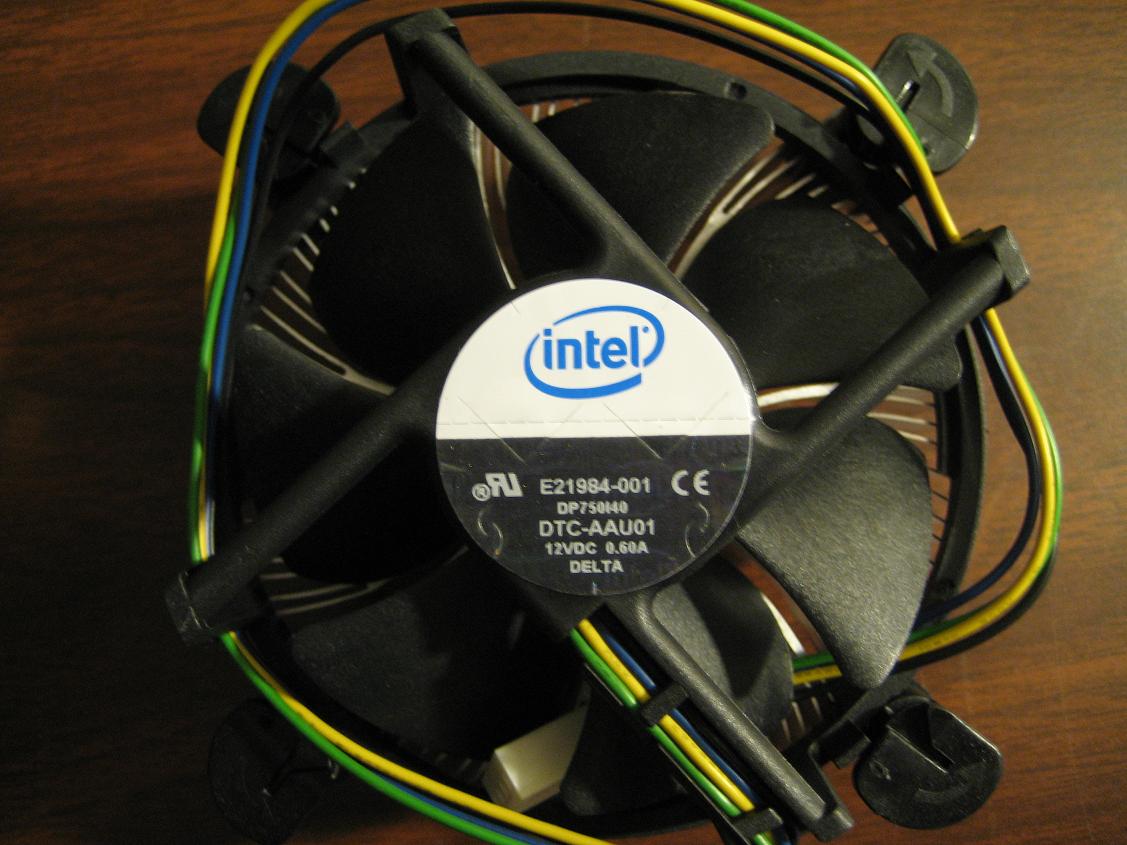 Stock HS
Stock HS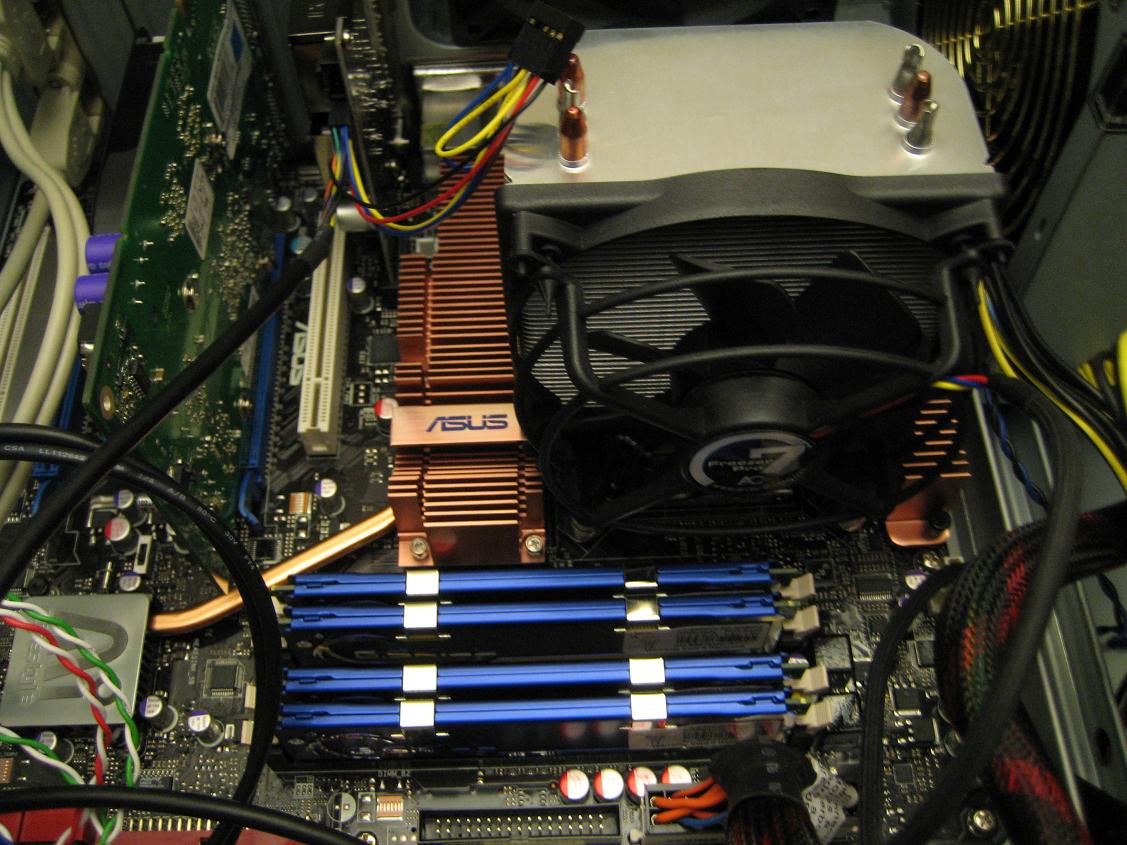 8GB (4GBx2) G.SKILL F2-6400CL5D-4GBPQ
8GB G.SKILL F2-6400CL5D-4GBPQ works quite well here. In fact, no voltage adjustment was necessary for the motherboard (Asus P5E) to recognize it. But G.SKILL does recommand manually setting the RAM voltage at 1.9V (the voltage range for F2-6400CL5D is 1.8 ~ 1.9) to ensure maximum stability.
The BIOS came with the motherboard is version 303, which is quite old (released 10/31 last year). Nevertheless, I booted up with Q9450 with no issue except an unsupported CPU message at boot time. I then flashed the BIOS to version 605 which officially support this stepping of Q9450. I am not sure why Asus distinguish on its website a "DOS" version of the BIOS, maybe it's named specifically for it's DOS utilities to recognize it. Anyway, you can safely flash it with the EZFlash utility inside the BIOS.