I did a review and teardown of an HT118A multimeter. It is a rather generic 6000 counts true RMS auto-ranging meter. If you have not watched the video of this review, please check it out below. I also did a separate teardown video and mainly wanted to check out the quality of the build and the validity of the claimed CAT III and CAT IV ratings.
Here is the video of the review:
And here is the video of the teardown:
Below is a picture of the meter out of its plastic holster. The holster itself fits on rather tightly and it was very difficult to remove.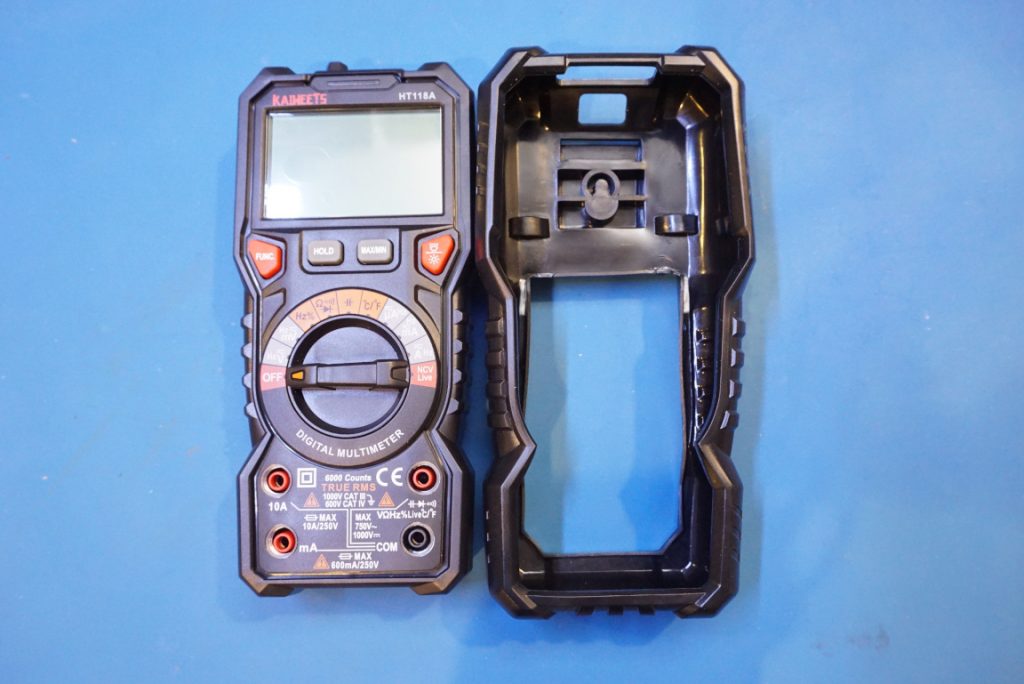 The case was secured by four self-tapping screws. The battery cover does have a machined screw in place.
One thing apparent is that the input has no protection MOVs, which would almost certainly be required if it was a true CAT III/CAT IV rated meter. My advice is that these no-name branded meters should only be used for electronics work even if they claim to be CAT III/CAT IV rated.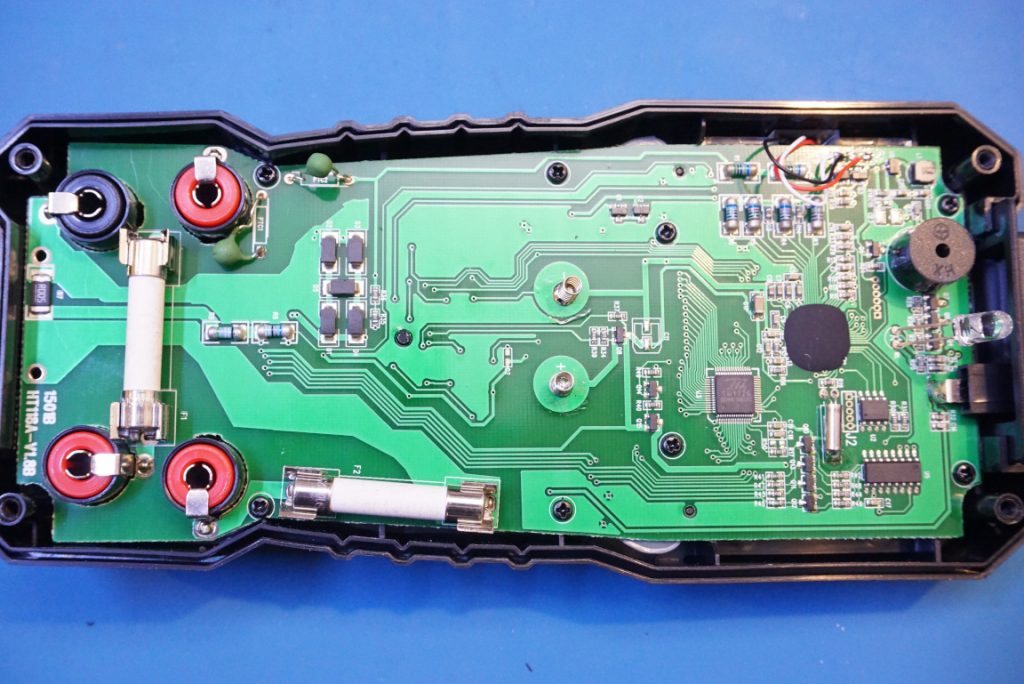 From the picture below, you can see the light pipes used to illuminate the sockets. this is a rather cleaver design.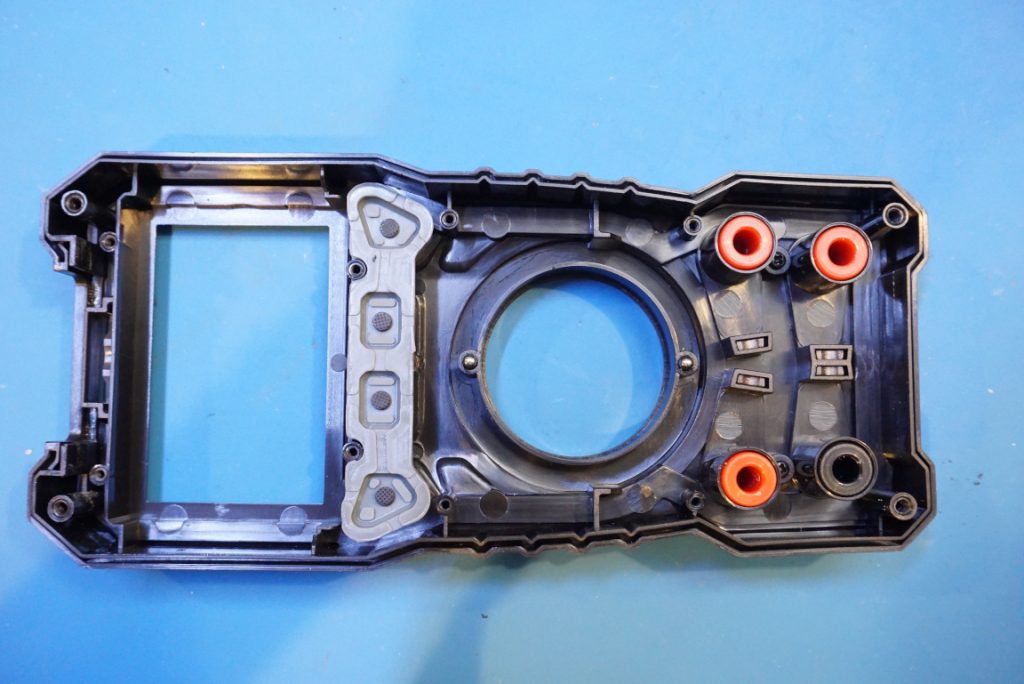 The HT118A uses two AA batteries, which is very convenient.
Here are a couple more pictures showing the component side of the circuit board. The fuses used are clearly not HRC type, another reason for not recommending using this fuse for electricians work.
I don't know what exactly is the main DMM chip used in this multimeter. It could be a DTM0660 or its variant based meter given the similar board component layout compared to that of the ennoLogic meter I had. The DTM0660 is highly hackable by changing the configuration settings in its companion EEPROM.
Below are a couple of pictures of the other side of the board.
Finally, here are a couple of pictures of the LCD used in this multimeter.